The internet is useful for loads of things, not just watching videos of cats or falling into a YouTube wormhole at 3 am. You can use the internet to help you study, save money, find the best nightlife, or just escape your housemates and binge on Netflix for the night. 
Here are 15 websites students will love, including ones specifically for students living in Sheffield. 
Described by some as 'a true godsend', Google Scholar is a free search engine, which indexes the full text or metadata of scholarly articles across a vast range of formats and disciplines. Google is tight-lipped about the size of the database, but third-party researchers estimated it to contain roughly 160 million documents!  
If you've got 30 minutes spare and want a break from studying check our Unplug the TV - an excellent alternative to regular television and subscription services, hosting random videos on interesting scientific topics.
The free version of Grammarly is useful for first reviews of any text you write. You shouldn't become dependant on automated grammar checkers, but when you're in a pinch and tired they can really help.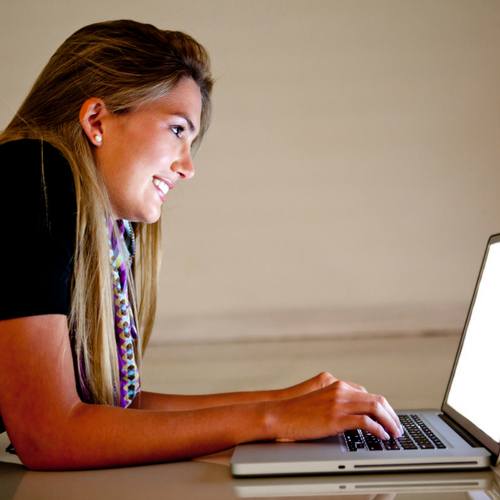 Avoid plagiarism like the plague and use accurate citations in your papers. 'Harvard referencing' is the umbrella term used for a referencing style commonly used by students. If you're feeling lazy and want your citations to be spot on, then a Harvard citation generator is one of the easiest ways to pop them into your paper. Cite This for Me is one of the most popular and easy to navigate websites for citations. 
If you aren't already using UNiDAYS then are you even a student?! If you're studying at college, sixth form or university, then it's free to sign up for discounts on just about ANYTHING. From fashion to food, and cinema to holidays, UNiDAYS is the home of all student discounts. 
Completely free to use, Project Gutenberg offers over 56,000 eBooks. Books can be read online, downloaded, and some can be viewed on a Kindle. The site is especially useful for classics and older texts which are out of print.
Want to add a little bit of pizzazz to your presentations? Biteable call themselves 'the worlds simplest video maker' and they aren't wrong! You can easily create two-minute videos of slides, images, and even add music. Say no to death by PowerPoint!
We heard that gasp of horror! While it's true that you shouldn't ever reference Wikipedia and probably take what you read 'with a pinch of salt', the giant online encyclopaedia can be a useful tool for early research into your assignment! Just remember to double check and back up anything you read.
Everybody loves a TED Talk! Thought provoking talks on just about anything you can imagine, although core topics are technology, entertainment and design. Great for wasting an hour or two and finding inspiration.
Another student discount website but worth a mention as they tend to have great deals on tickets for events and tourist attractions such as theme parks. They also have a handy and easy to navigate app.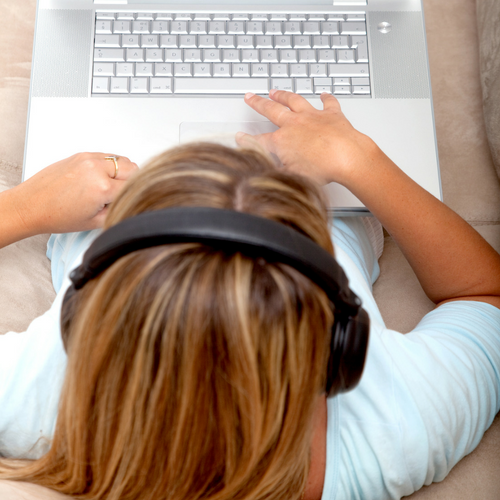 Because sometimes online shopping is the best form of stress relief…when you have the money that is! ASOS has quickly become the go-to fashion retailers, not just for students, but just about anyone! Don't forget, students receive 20% off all orders, all day every day! If you sign up on the ASOS website, you receive a unique student discount code. Check it out here.
Websites Sheffield Students Will Love 
If you're a student at one of Sheffield's Uni's then these websites are must to help you get out, spend and save in the Sheffield area:
Renowned for its live music scene, Sheffield has some sort of gig on almost every night of the week. Sheffield Gig Guide is a long-standing website which lists most of Sheffield's live events and gigs. You can also easily find tickets through the website.
Sheffield Nightlife on The Student Room
A good page to bookmark as its frequently updated with details on just about every club, pub, and bar in Sheffield. Student nightlife in Sheffield is really varied, covering just about every type of night out you could wish for, so it's handy to have a brief overview of each venue and what's happening.
Sheffield Students' Union has remained popular with students over the years, so much so that it is considered amongst the best in the country. Keep an eye on their website for news that affects students, events or projects you might want to get involved in.
Sheffield Property to Let - Student Houses in Sheffield
And finally…Sheffield Property to Let
How could we not slip ourselves into this list!? If you have made Sheffield your student hometown or plan to, then browse our available houses, flats and studios, all of which specifically cater for Sheffield students.
Alternatively, give us a call on 07967 839 881 and we'll be happy to answer any questions you have about living and studying in the Steel City!