We aren't saying students choose to study in Sheffield because of the great nightlife, but it certainly helps! Your options for a night (or day) out in Sheffield are wide-ranging and there will certainly be something you can enjoy, whatever your tastes!
What Do Sheffield Students Get Up To For Fun?   
Well, where do we start?! Sheffield is legendary for great nights out, fantastic live music and a diverse array of food!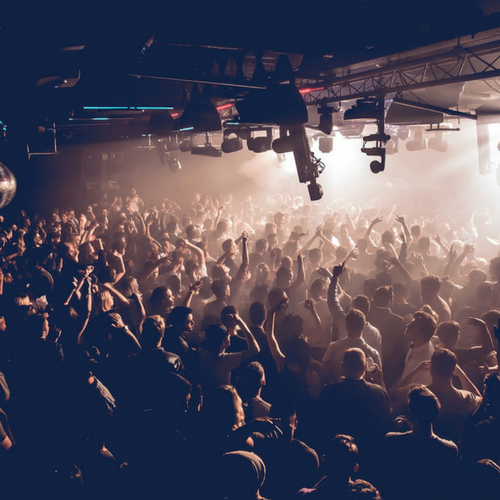 Nights out in Sheffield
Sheffield has LOTS of bars, pubs and clubs – lots of which stay open way into the morning. Ranging from dance clubs, rock clubs to real ale pubs, almost every style of nightlight you can think of has its home in Sheffield. Most of the nightlife is situated around West Street and the surrounding roads, but there are plenty of other places to explore; for instance, Kelham Island, situated in one of the city's oldest industrial districts, is home to one of the UK's finest real ale trails.
Or you could venture a little further outside of the city centre to Ecclesall Road. Known locally as Eccy Road, there isn't much you won't find on the massive 3.8-mile stretch of road! Just watch out for the prices as Ecclesall Road also plays host to 'fancier' sorts of establishments alongside your more traditional student type places.
Because Sheffield has a large volume of students living here full time, the student scene is very much alive and kicking! For a detailed lowdown on each bar, club and pub, check out Sheffield Nightlife on The Student Room. Foundry at the Sheffield Students' Union host loads of live music and student club nights too so keep an eye on their website for dates and tickets.
Food in Sheffield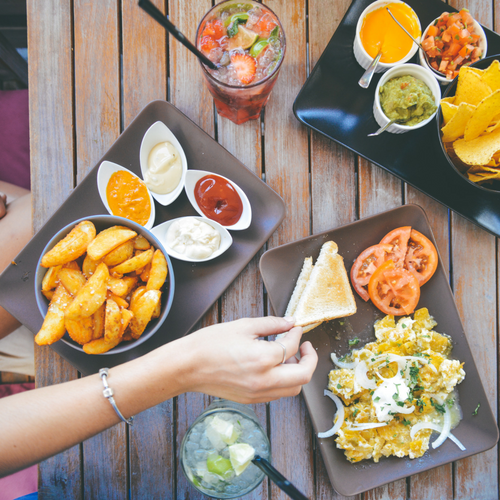 Thanks to Sheffield being such a culturally diverse city, you can literally find any type of food you fancy - plus some you've possibly never heard of! From Thai to Greek, and everything in between, you can eat your way around the world when living in Sheffield! 
Loads of the best restaurants are situated on and around London Road, where you will find lots of independent restaurants, a couple of amazing dessert cafes and even a Shisha lounge! Sheffield is also home to all the usual national chain restaurants, but with such a thriving independent scene, catering to all types of budget and taste, you might want to give them a miss!
Live music in Sheffield
If you like gigs then you will be pleased to hear that Sheffield has some form of live music being played somewhere, almost every single night of the year! Famous for our musical heritage (Arctic Monkeys, Pulp, Bring Me the Horizon, Reverend And The Makers, Richard Hawley- we could go on!), the Sheffield music scene is very active and plays host to big international acts, in addition to talented unsigned acts. Sheffield is also home to the biggest city-based festival in the UK, Tramlines. Acts announced for the 2018 festival include; the Stereophonics, Noel Gallagher, and Clean Bandit. 
The 02 Academy is Sheffield's premier music venue – keep an eye on their calendar as they also host club nights where the drinks are very reasonably priced. To keep up to date with what's on in Sheffield, look out for the Sheffield Gig Guide, a website which features pretty much every live act playing in the Steel City.
LGBT in Sheffield
LGBT students will be pleased to hear that Sheffield is a safe and welcoming city with a small but thriving scene. There are exciting times ahead too, as the Sheffield gay quarter is expanding – there are plans for several bars to open later this year at the bottom of the area known as the Moor. The area already hosts one bar – Dempseys, which is open during the day for food and usually have loads of great drink promotions on, especially on Mondays and Tuesdays. Without a doubt though, the biggest and best LGBT night in Sheffield is Climax, held on the first Friday each month. Follow the Climax Facebook page for updates!
Quieter Nights in Sheffield
If staying out all night partying isn't your thing, and you prefer a quieter more relaxed atmosphere – don't worry as plenty of Sheffield bars and pubs are very laid back – perfect for a quiet drink with friends!
If you love films, Sheffield offers a great selection of cinemas for you movie buffs. We have a couple of the big chain cinemas in and around the city, plus a smaller Curzon cinema. Best of all though, is the Showroom Cinema, a four-screen independent cinema which shows a great mix of art house and cult films. They also host regular filmmaker Q&A's, quiz nights and have a great café/bar.


Student Accommodation in Sheffield Near The Action 
We bet you can't wait to move here after reading all of that?! If you are currently looking for a student house share or flat in Sheffield, then why not check out our great range of properties?
Sheffield Property to Let have several properties that are located in the 'go-to' areas. Ecclesall Road, close to lots of shops, bars and restaurants is particularly popular with students. If you are a foodie and don't mind Sheffield's many international aromas drifting through your window and make you hungry, then take a look at our student properties on London Road.  
If you would like to discuss any aspect of living in Sheffield, then get in touch via our contact page and we'll get back to you as soon as possible!