So, it's exciting times ahead. You are off to University in September, this is where life really begins! New friends, new courses, new cultures, (oh, and did we mention the parties?), and possibly even a new city.
This is the time to fly the nest, to move out of the family home and find your own student digs, searching through hundreds of possible options of accommodation, suitable for student life. There's a lot to think about, a lot to plan, a lot to prepare.
But if you are prepared, it will all go swimmingly, and student life will get off to a cracking start. Want some handy hints and tips on what to look for when searching for a student house in Sheffield? Read on!
Where Do I Start my Search for Student Accommodation in Sheffield?
Have you had a look around the City? Sheffield has so much to offer, is a hotbed of creativity and literally buzzes with life from dawn until dusk, and vice versa. The best way to find out about Sheffield is to go there!
Sheffield Property to Let have a range of student lets you might also be interested in ;) 
How do I get to Sheffield on Public Transport?
If you are completely new to Sheffield, why not take the train into the centre one day during the summer for a day or night out? The rail links are very good to the City, and there's a 'Supertram' that operates from Meadowhall, the railway station and the city centre directly to the campus.
Bus services are regular around the University too. Try jumping on the number 51, 52 and 95 to get to know the routes from the city centre or the number 120 from Sheffield Transport Interchange. This will also help you decide where you want to live when choosing your accommodation.
You can also pick up a discounted student ticket from Stagecoach called the Unirider and there are plenty of taxi ranks dotted around the city, but traffic can be busy at times so be aware, a five-minute journey could take up to fifteen minutes, and the meter is ticking of course!
Where are the best bars and places to go when I get to Sheffield?
So, you've navigated your way around on public transport, and you are looking for a watering hole to refresh your palate.
There are some GREAT bars, restaurants and clubs in the City Centre, well, with a population of over 60,000 students, there has to be really! 
There is something to suit every taste, from classy cocktail bars to the famous music bars where bands such as Pulp, Arctic Monkeys, Richard Hawley and Human League all honed their craft. Why not get along to some of the jam nights to see if you can spot the next big thing to come out of Sheffield? As a city, it really has a superb musical pedigree!
And when you are wanting a bit of chill time, or to take in some of the histories of Sheffield, there are loads of museums, bursting with exhibitions and art collections, and who could go to Sheffield, without finding out about the Steel Industry,  which dates back to the Industrial Revolution in the 1800's.
Where do I go for the best shops in Sheffield?
Sheffield has an exciting vintage scene, and plenty of shops to rummage through to find something quirky and unique. Some can be expensive, as there are 'designer' vintage stockists, but in most, you will find bargains galore, and definitely something you won't find on the high street unless you take a time ship back to previous decades!
There is also, of course, Sheffield Meadowhall. Synonymous with the city, this now iconic shopping centre is home to over 280 shops, an extensive food hall and a Vue Multiplex Cinema, and was first opened in 1990.
To mark its 25th anniversary, Meadowhall was refurbed to the tune of £60M quid between 2015 – 2017 bringing even more to the shopping experience just off the M1 Motorway.
What are the best areas to live in Sheffield?
So, you've checked out the bars and restaurants, you've taken in some culture and history in the museums, you've shopped 'til you've dropped, you've got your place at Uni and you are IN LOVE with this fab City! It's that next big step, finding the ideal for your New Home.
There are loads of cool areas where students live in Sheffield and finding the location for your new pad shouldn't be too difficult. Bramall Lane is close to the University of Sheffield and to Hallam University. (It's also home to Sheffield United if you are footie fan – but don't let that put you off if you are not!). Rental prices are slightly cheaper in this area than the City Centre, and it's only a short walk in to be fair; the train station is close by, so location wise, this is ideal.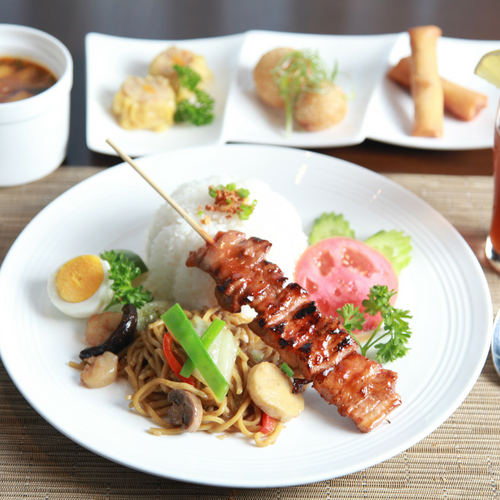 There is also Broomhill which caters well for the bustling student population, with plenty of shops and bars to investigate, but if you prefer it quieter and more 'green' don't forget you are on the edge of the Peak District so there's plenty of areas close to the hills if you want more fresh air than fiestas at the weekends.
For those of you wanting to be at the heart of it all though, the City Centre is perfect. Sheffield has a vast range of suitable accommodation, from 1-bed studio's if you prefer your own space, to 4-bed Victorian houses if you want to share living arrangements. (This means sharing responsibilities too of course; so if you get squeamish at somebody else's tardiness, bear this in mind!).
When you find your ideal home, remember to ask questions of your potential landlord, such as "how much is the bond?" and "are you registered with the deposit letting scheme?", (If they don't answer or fob you off… WALK AWAY!!!). and don't forget to carry out some all-important checks around the property before committing to anything.
Check for damp, check fixtures and fittings, check for signs of unwanted pests such as mice, (or worse!), and visit at least a couple of times, at different times of the day, before signing on the dotted line.
Talk to US
As you've probably worked out, there is a LOT to think about, most of it is fun and exciting, but there is a serious side to picking you accommodation for your time as a student, and that is where we come in.
Here at Sheffield Property To Let we cater specifically for students wanting to find their perfect home. We have a wide range of properties available to suit any taste and any budget, and our friendly and helpful staff are always on hand to offer advice and guide you along your journey of finding the most suitable accommodation for you.
 Why not give us a call on 07967 839 881 or contact us here to take that first exhilarating step towards moving up and moving on to Student Life in Sheffield?