September 29th is International coffee day and as a 'cup of joe' is the thing that we students rely on to keep us going, we thought we would let you know of some of the best independent coffee shops around Sheffield.
These Sheffield coffee venues are in no particular order:
SteamYard
Voted top 25 most Instagrammable cafes 2018 a richly deserved award. Lovely sunny courtyard setting and cosy indoors, located in the city centre. The red brick coffee at the Steamyard is for the most sophisticated palates. The bakery fare is to die for, try the house favourite the 'Squareyarder cronut', a blend of a croissant and a doughnut, with coffee flavouring from the house coffee. A bit hungrier, then why not grab one of their toasted sandwiches. The sourdough bread is baked onsite too. Unfortunately, no student deals to be had, though it's reasonably priced anyhow.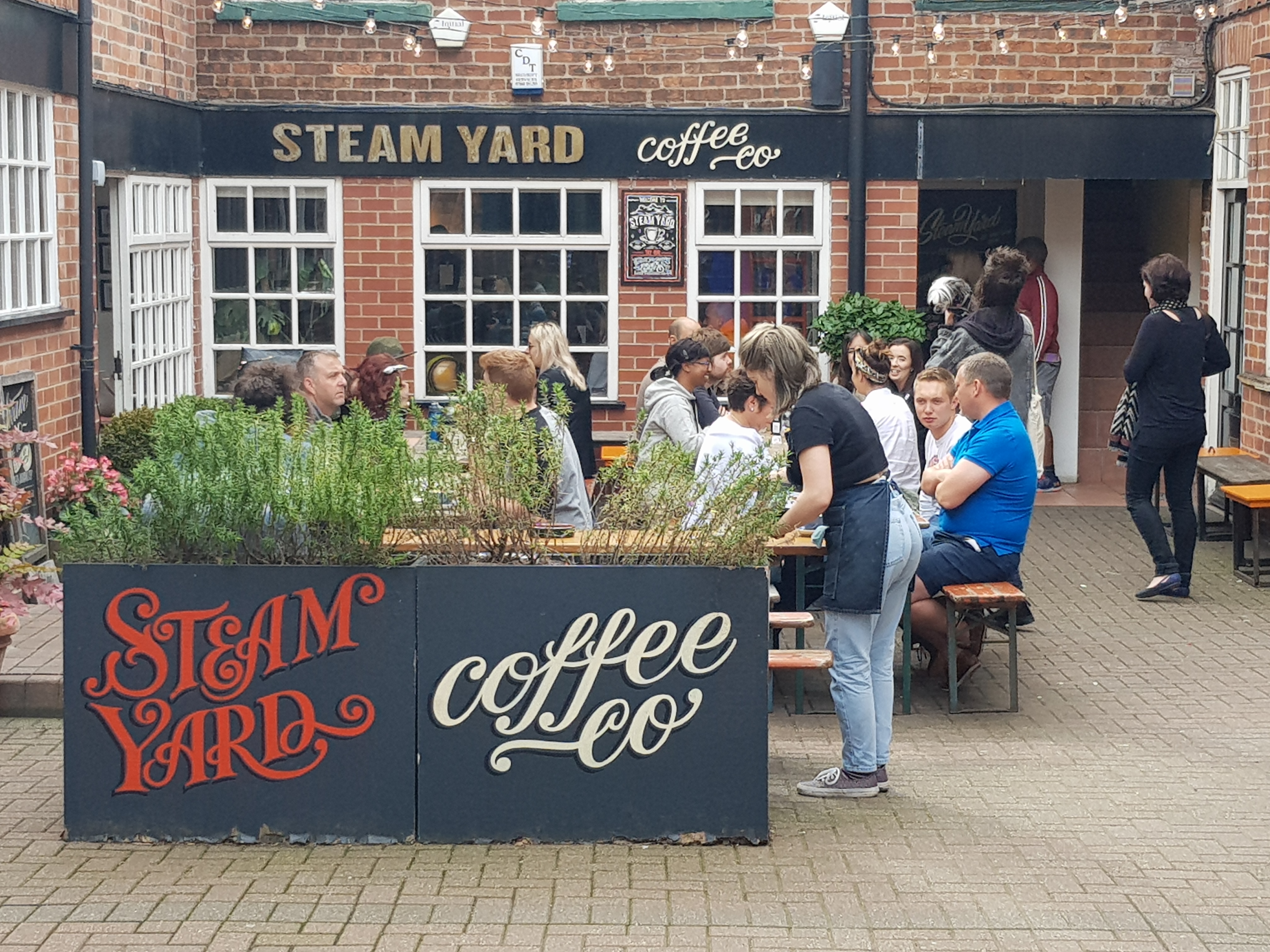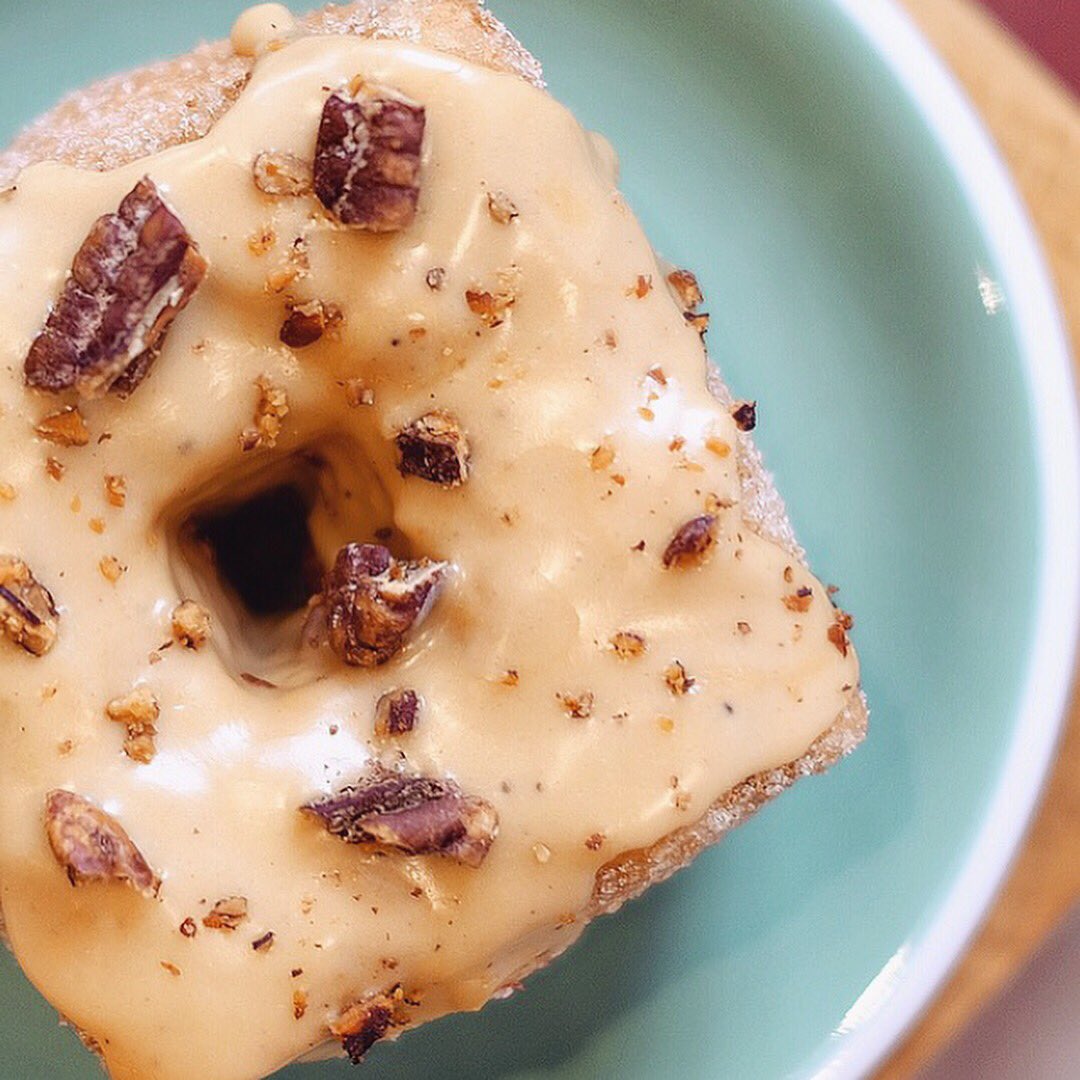 Website: http://steamyard.co.uk/
Twitter: @Steamyard
Instagram: SteamYard
Facebook: @SteamYard
200 degrees
With its quirky industrial-style interior, 200 degrees is very stylish and modern. The coffee is pleasant and smooth. The croissants are very buttery and do ask for them warmed. Lunchtime favourites are BBQ chicken and smoked cheese baguettes for myself and the Hummus and beetroot for my vegan friend. A loyalty card only needs 9 stamps for a free coffee.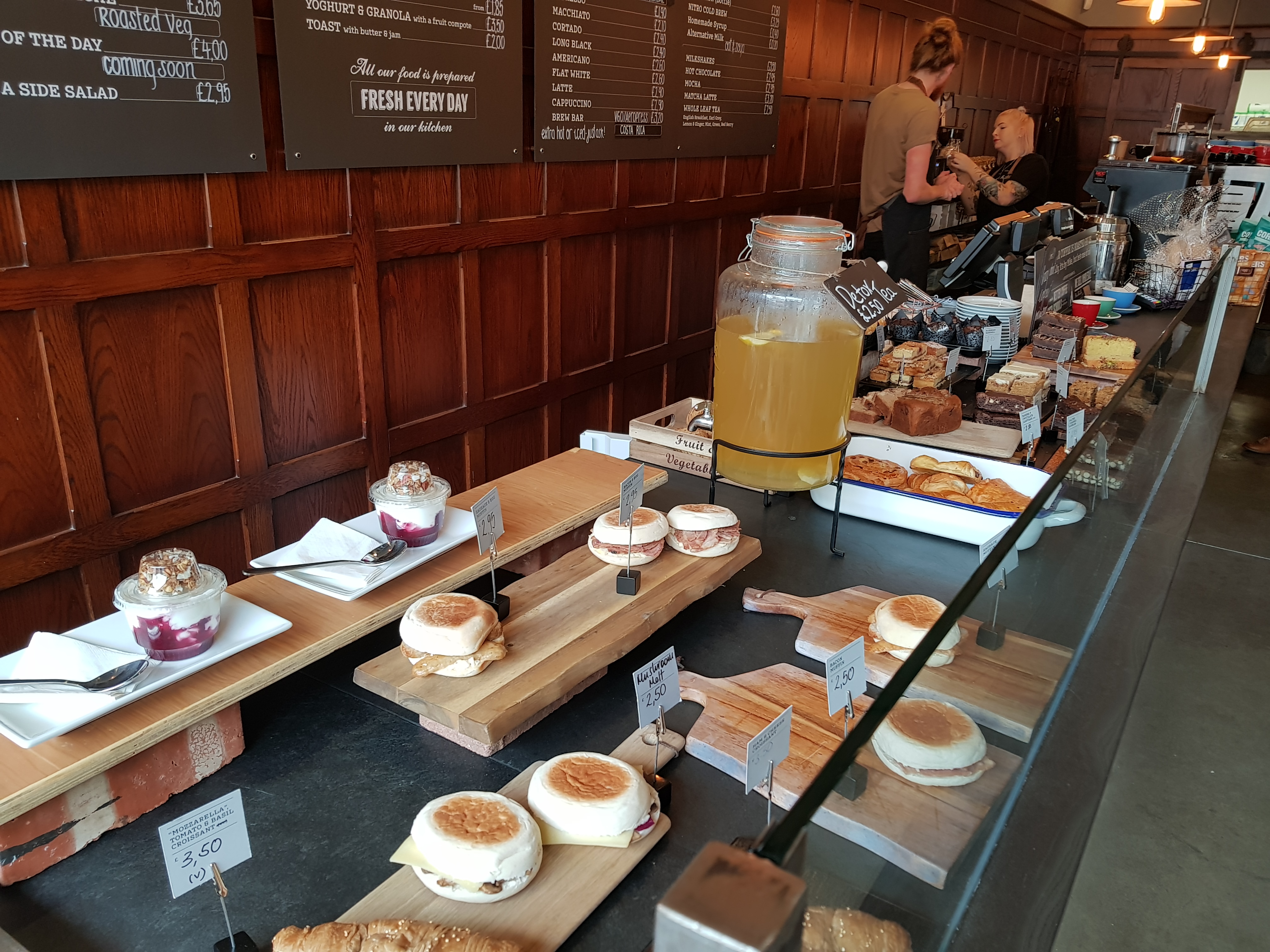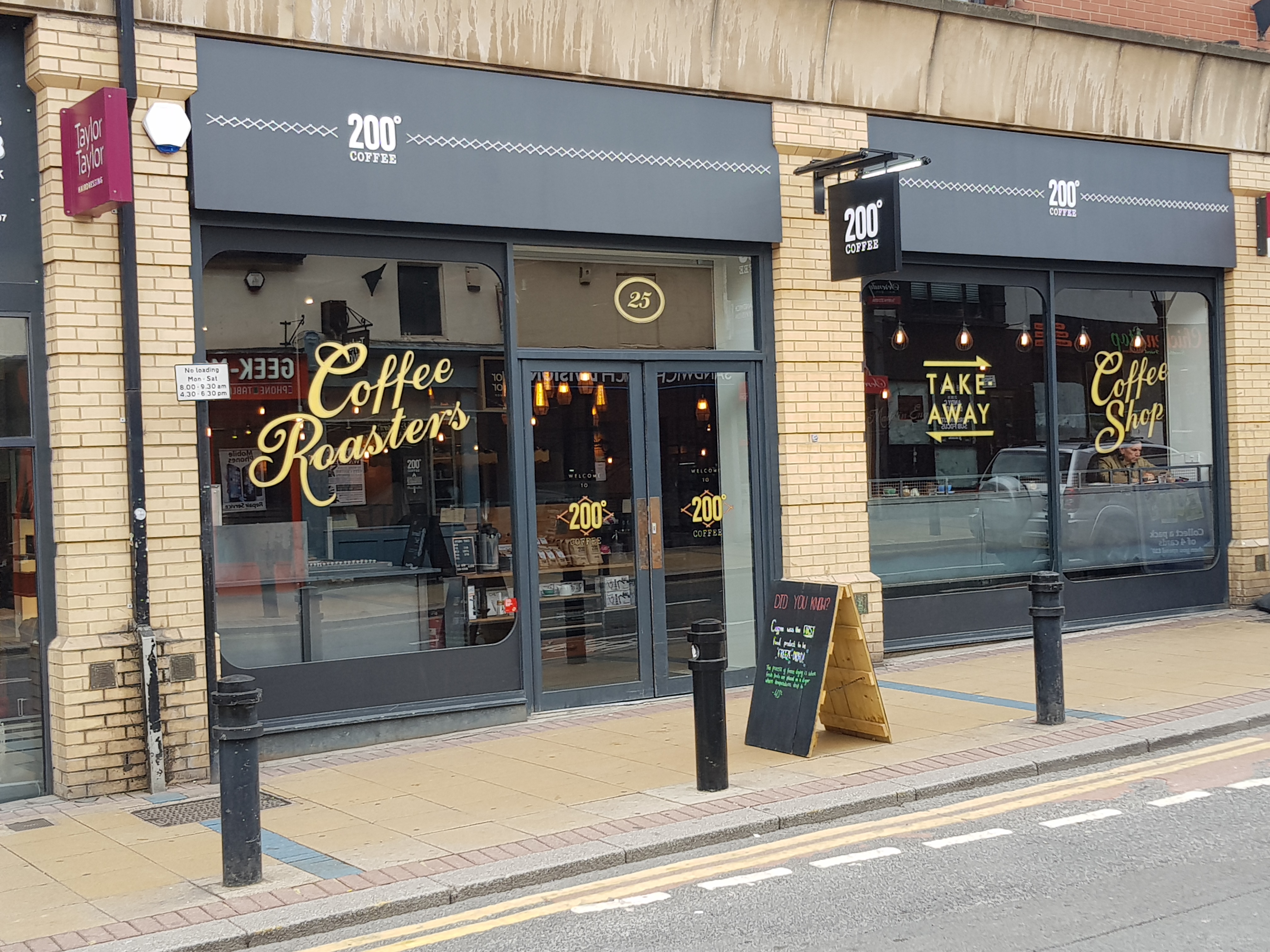 Website: https://200degs.com/sheffield-division-street
Twitter: @200degs
Instagram: 200Degs
Facebook: @200Degreescoffee


Mangobean
Bright and modern interior completes the vibrant colour scheme. A range of coffee cocktails is on offer, which is a real change from the usual, though the flat whites and cappuccinos are still on the menu. A personal favourite is the Ginger Ninja, and lattes, with chocolate flakes and ginger syrup.  A loyalty scheme makes it student-priced-friendly, for 10 stamps get a free coffee. (bonus 4 stamps are already stamped!)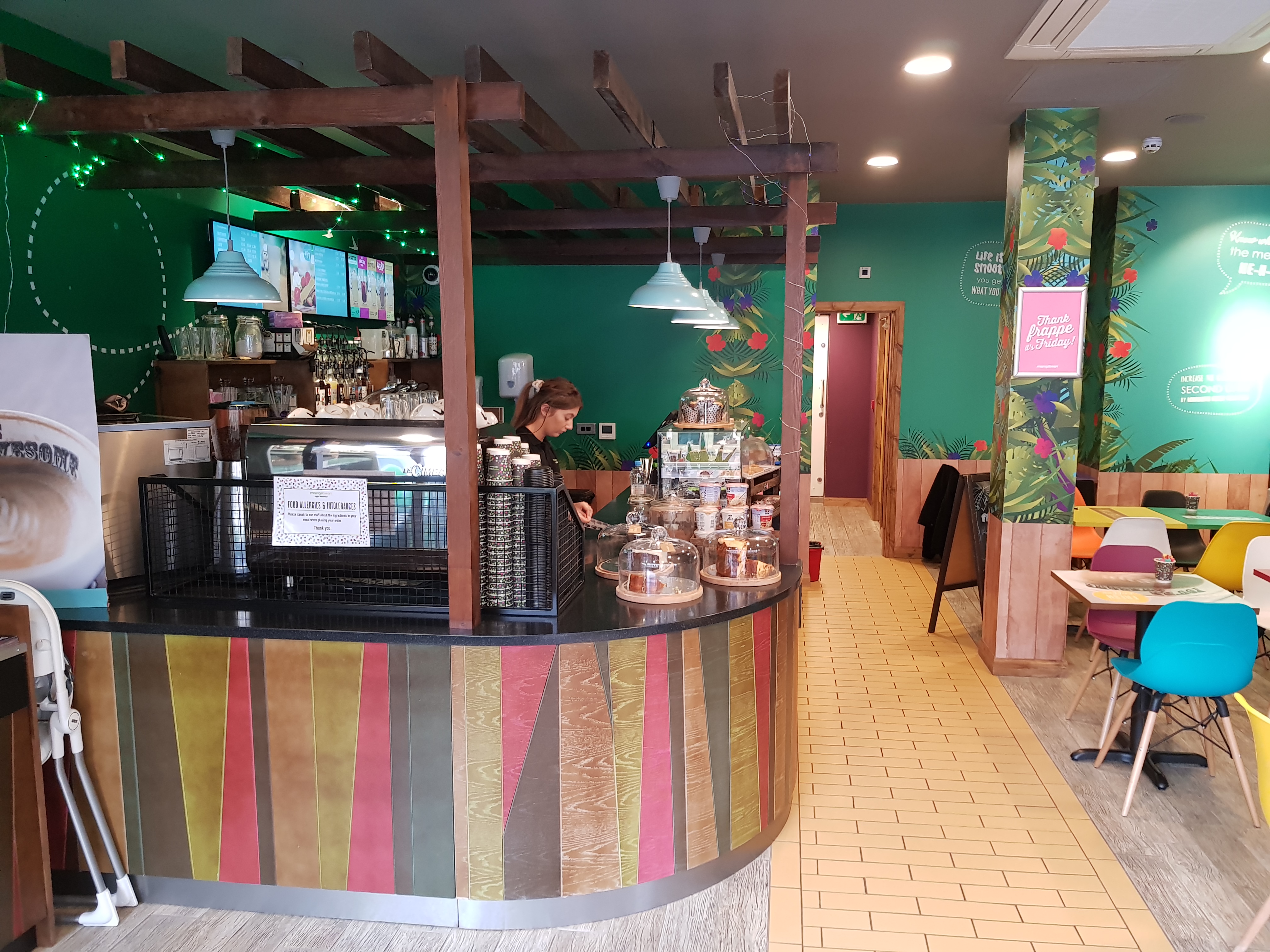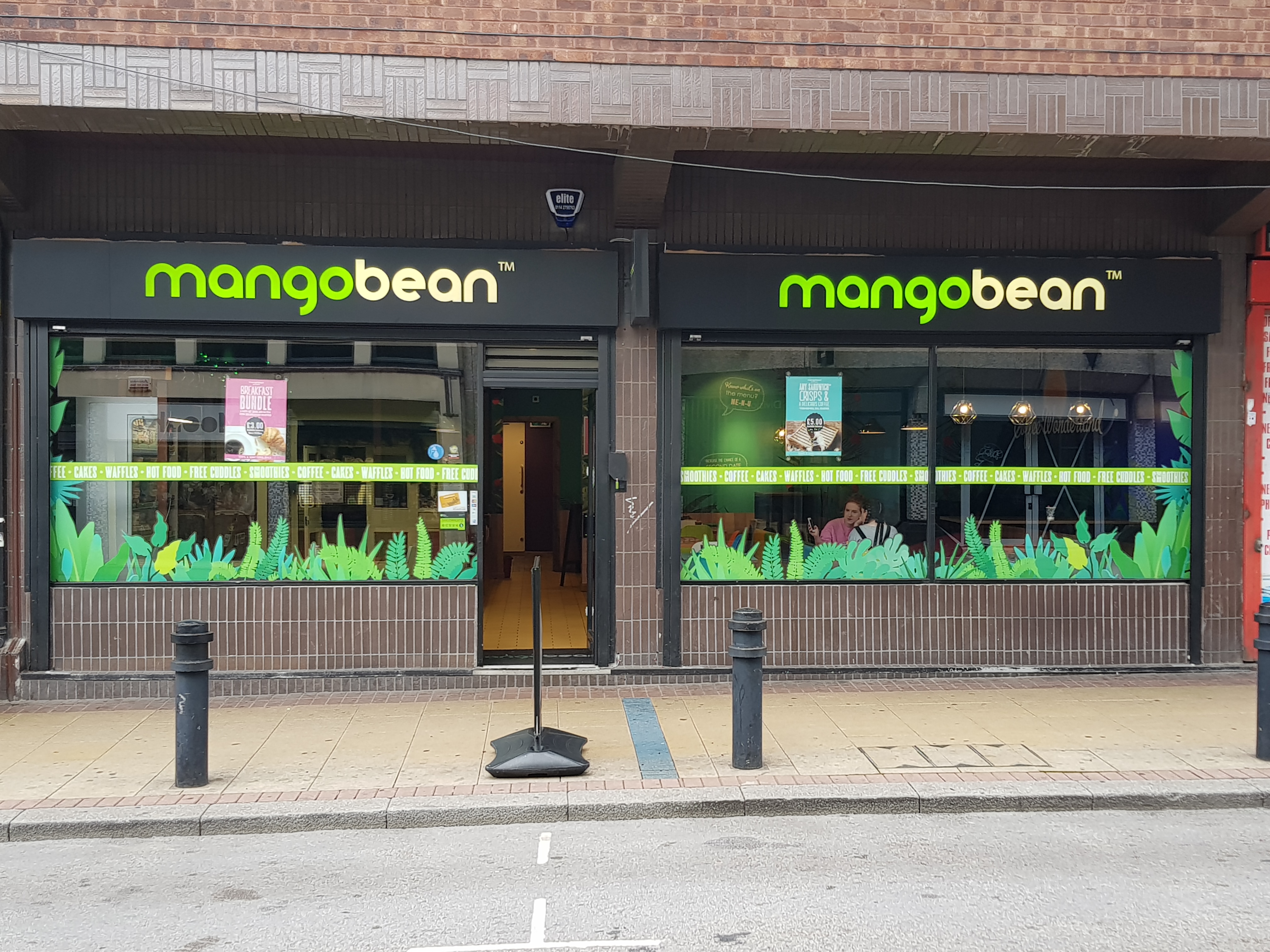 Website: http://mangobeanfranchise.co.uk/
Twitter: @mangobeancoffee
Instagram: mangobeancoffee
Facebook: @mangobeancoffee


Fusion Café
Social enterprise run by Freeman college, located next to Sheffield Hallam. An organic café, so you can be assured of lots of fresh produce without the nasties. Organic Direct trade coffee gives you peace of mind that your money is going back into the grower's pockets. Typical café fare with lots of choices of paninis and quiches, look out for the daily specials. Homemade cakes are delicious. Very reasonably priced so no need for a discount. Scrambled egg and smoked salmon at only £3.80 is an absolute steal.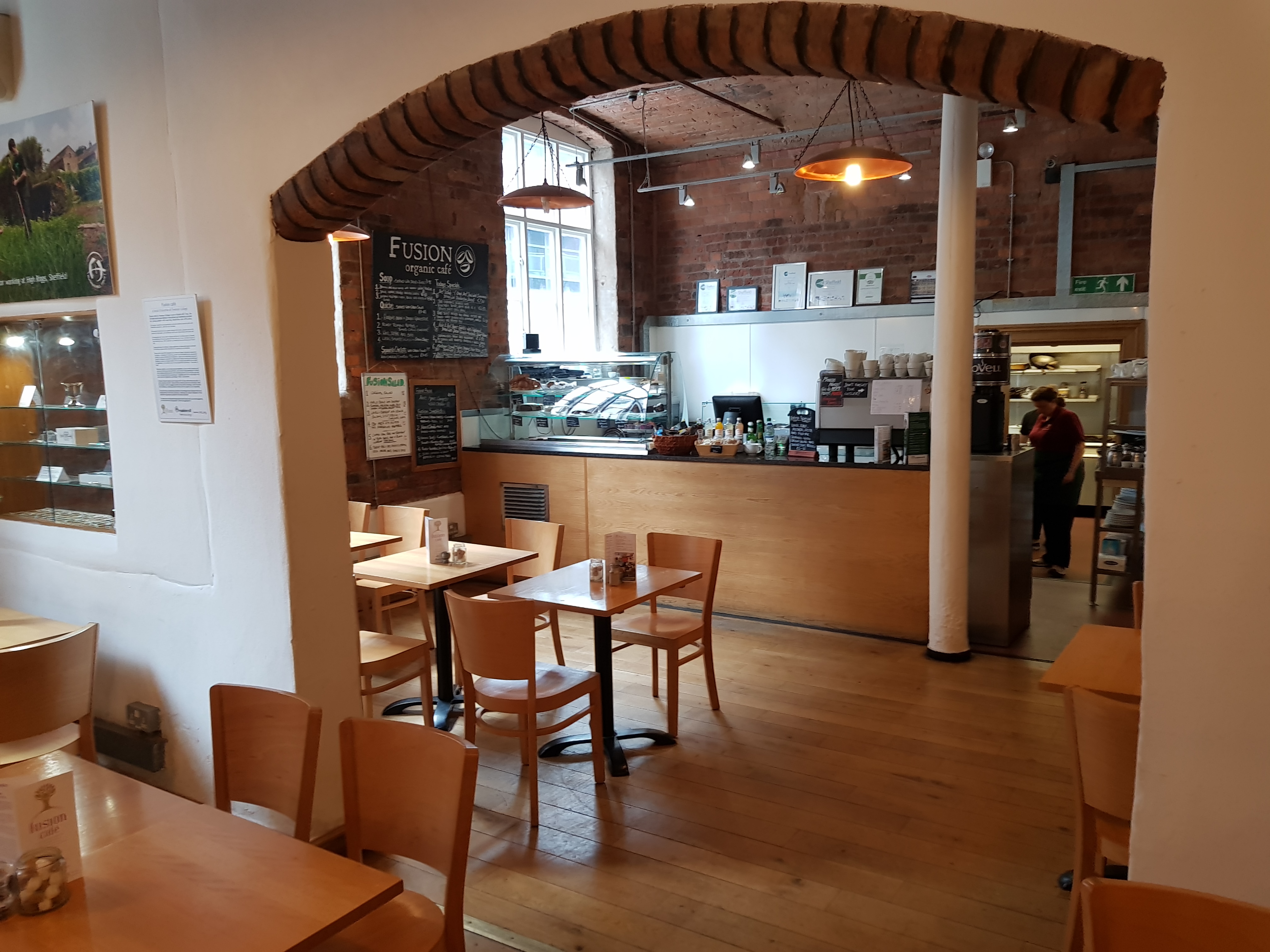 Website: http://academyofmakers.co.uk/fusion-cafe.html
Twitter: @fusioncafesheff
Facebook: https://www.facebook.com/pages/Fusion-Organic-Cafe-Sheffield/298898053515253




Union St Café
This pop-up café has a distinctly shabby chic style, with the old school chairs and a great vibe. This community café has visiting chefs on a daily basis, so there will always be something delicious to tempt you. Darkwoods coffee, Forgehouse bakeries pastries, Our Cow Molly milk or Oatly and Lovely Pear cupcakes and brownies are available all the time. Listed as a top place for entrepreneurs and freelancers for coworking spaces. The room upstairs is available for community groups to hire for free. Why not book yourself in for one of the yoga sessions held upstairs. Loyalty card with 10 stamps for a coffee, and 20p off if you use a reusable cup.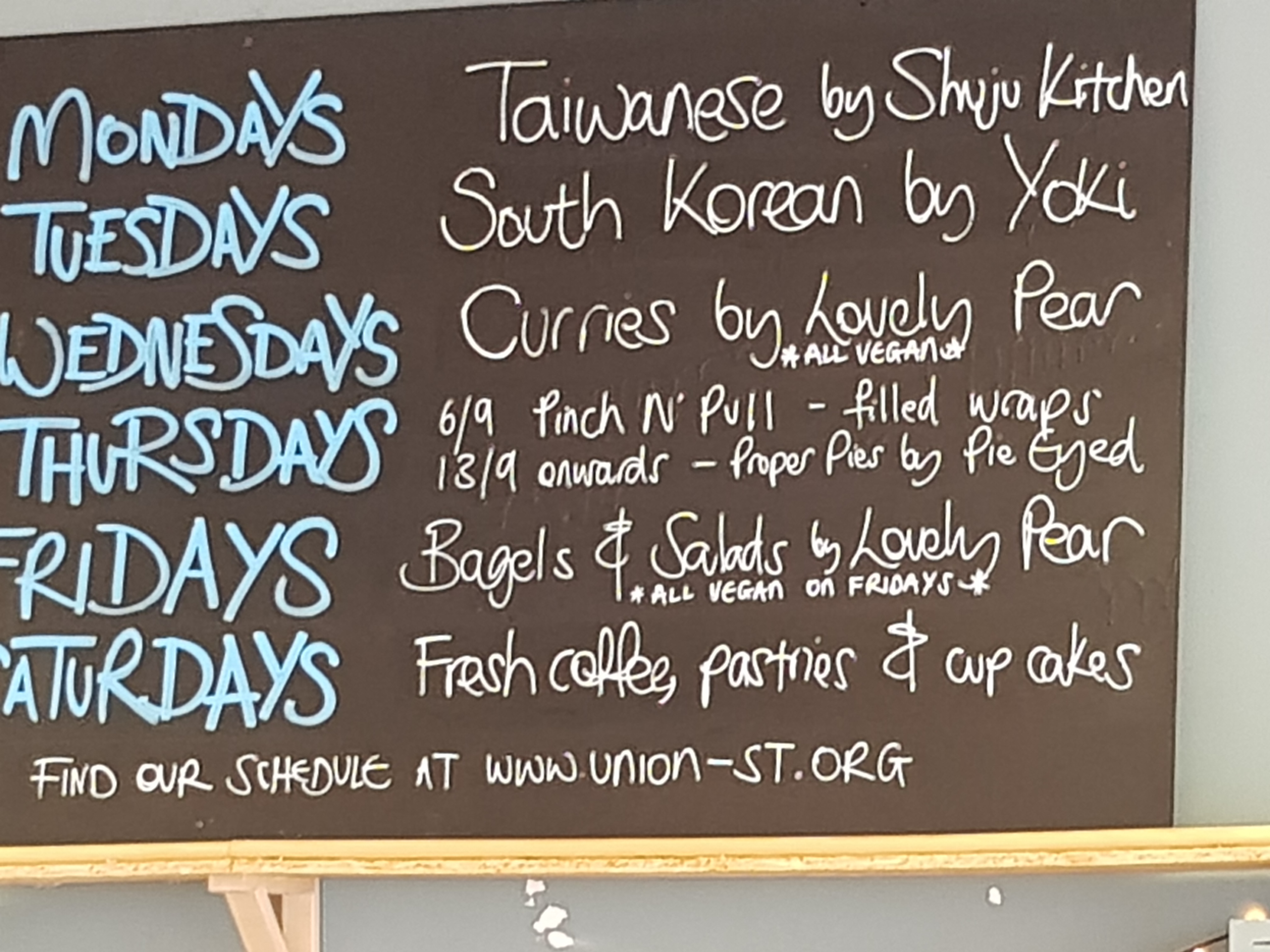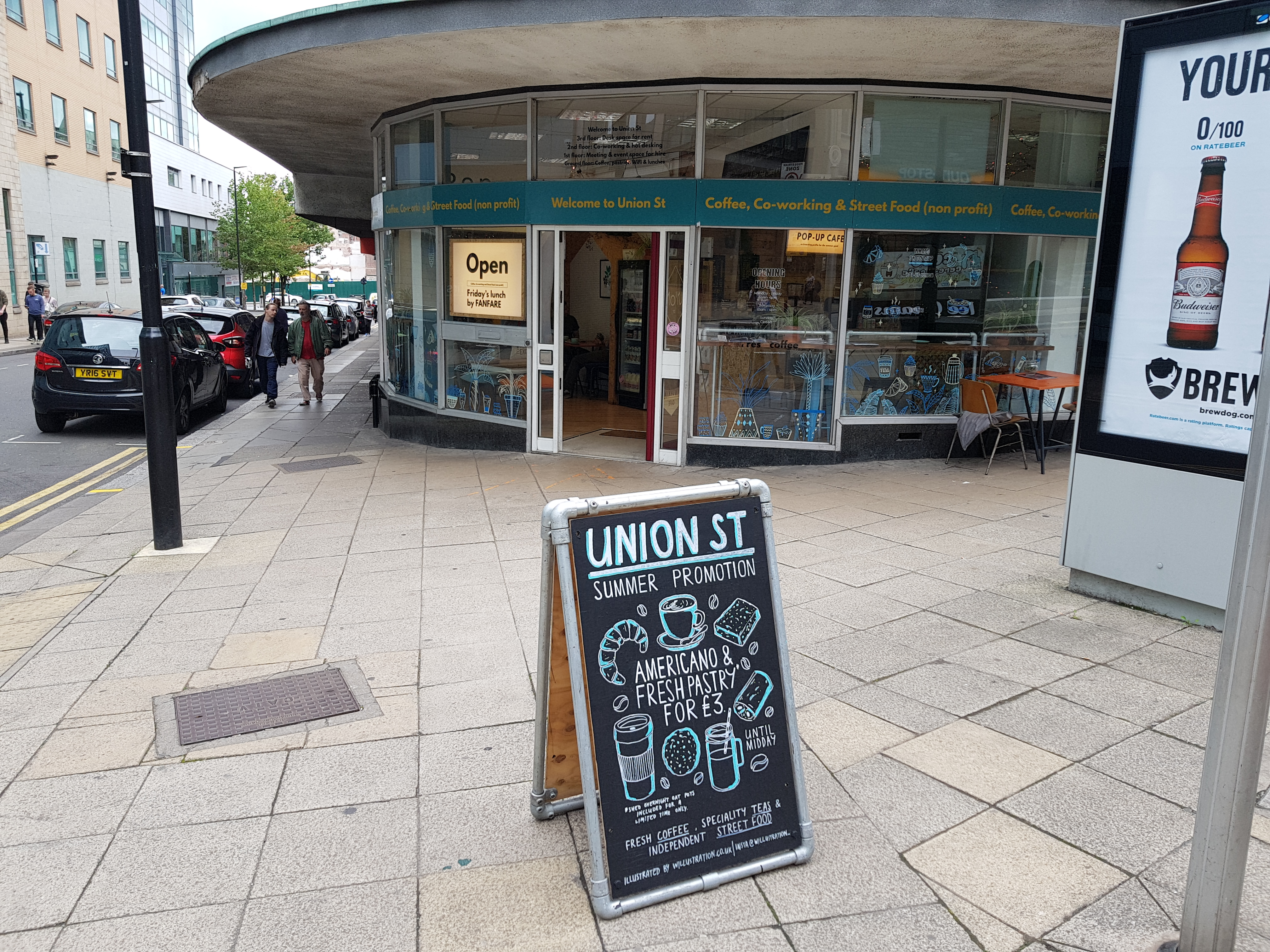 Website: http://union-st.org/pop-up-cafe/
Twitter: @UnionStCoWork
Instagram: Union_St
Facebook: @UnionStCoWorking


Tampers
This Kiwi import has been one of our favourites for some time and can be found in multiple locations around Sheffield. Next to Sheffield Hallam University you can find Sellers Wheel with its Victorian warehouse feel with long tables and cobbled courtyard has a creative vibe. Just off West St you can find the University of Sheffield's option with Westfield Terrace. Various speciality coffees are on offer, plus coffee tasting session available to book to learn more. Vegans and vegetarian will find a great selection on the menu along with some gluten-free options too. No student discounts, but a reusable cup scheme is available.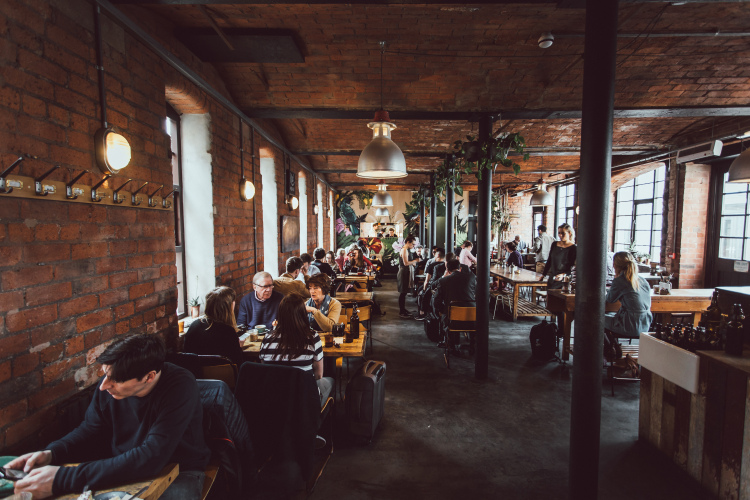 Website: https://tampercoffee.co.uk/
Twitter: @TamperCoffee
Instagram: TamperCoffeesw
Facebook: @Tampercoffee
If you're still not sure where to have your next caffeine boose, why not check out last year's recommended Sheffield coffee shops list for 2017, if there are any other venues that you think should be on the list please feel free to get in contact 07976528050, info@sheffieldpropertytolet.co.uk or https://sheffieldpropertytolet.co.uk/contact-us.