Student accommodation in Sheffield has come on a long way in the last few years. Instead of dank, tiny terraced houses with mould and insect infestations, there are resplendent period properties with moderns, fresh fittings mixed with gorgeous original features.
If you have decided to come to Sheffield to study, you might be wondering what student accommodation in Sheffield is really like, where the best areas to live are, and what there is to do besides drinking.
Here is a handy guide to living and studying in Sheffield.
What are Student Houses in Sheffield Like?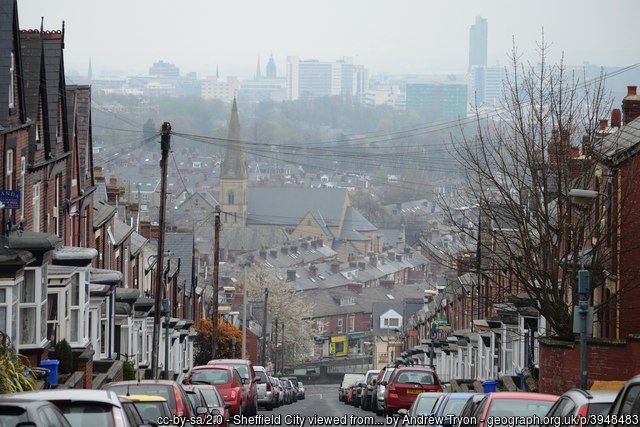 Sheffield is an old city built on seven hills. The majority of the money in Sheffield came from exporting steel all over the world in the 19th and 20th centuries, which means there are some seriously grand buildings in Sheffield that have been turned into student flats to rent, like this great one from us, here.  
There are also a lot of reasonably grand terraced houses built in the Victorian era, especially around Ecclesall Road, Broomhill, and London Road. That means good sized bedrooms with high ceilings.
In the last 50 years there has ben a lot of affordable housing built, such as high rise flats, to cope with waves of immigration and high unemployment levels as the foundries and mills shut down. This is good if you are looking for a reasonably priced little community in the city centre.
In the last 10 years, Sheffield has recovered a lot economically and building work has started again, meaning more and more luxury student accommodation. All the other student property agents have upped their game as a response, which is great news.
So basically it is a real mixed bag. A lot of the terraced houses were horrible, grotty, cramped student homes 10 years ago, but are now properly proportioned, and thoroughly refurbished.
Have a look at our properties for rent here to see some examples of the range of
Best Areas To Live In Sheffield
Sheffield is a huge, sprawling city with loads of places to live, but the centre is oddly compact. Wherever you live, you will be able to walk across the city fairly quickly.
But if you aren't a fan of walking we do have great transport options so wherever you live, you will be able to get to your job or lectures in no time at all. We have the usual busses, trains, and Uber but we also have trams and dockless bikes.
Ofo recently launched in Sheffield with their bright yellow dockless bikes, that are cheap and easy to use and will help get you from your student flat to lectures quickly and get fit in the process.  
But there are several student havens, whichever campus you are at.
Ecclesall Road itself is perfect for students at the Sheffield Hallam Collegiate campus and is full of bars, pubs, and quirky shops. It has loads of takeaways and good sized supermarket to do your big shop.
Plus, off it are loads and loads of houses and flats to rent for students. If you're a University of Sheffield student you can live halfway between Ecclesall Road and your city campuses and only be a 5 minute walk from either.
student houses in Sheffield.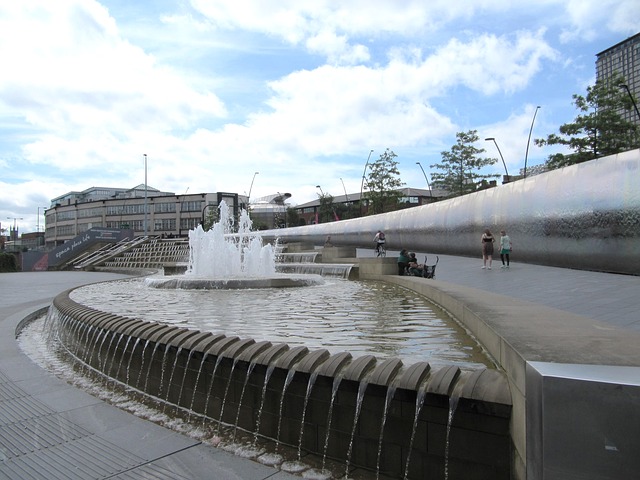 London Road has a seriously global feel to it and is perfect for students at either universities, as it is fairly central.
It is crammed with restaurants from every corner of the world (not kidding) and some of the best pudding restaurants known to man. Plus, it is right on the doorstep of the Sheffield Antiques Quarter and the peaks, if that floats your boat. Have a look at this unbelievable character property just off London Road available for rent.
Stuff For Students To Do In Sheffield
Sheffield really does cater for everyone.
Of course, there are cool and quirky bars all round Sheffied, which range from cheap and cheerful, to gorgeous cocktail places, and real ale pubs. There are loads of bars and clubs, which you can read about here in one of our previous blogs.
If dining out is more your thing, you could check out Ecclesall Road and London Road for great restaurants, or Abbeydale Road and Hunters Bar for awesome little cafes. Plus, the Peddles Market comes to Sheffield once a month that has great eats, craft beer, live music, and art.
Or, if you want to skip mains all together, London Road has a smattering of late night pudding restaurants that serve freakshakes, fresh waffles, and cookie dough, and sundaes to die for.  
If you don't want to dine out, Sheffield is famous for its comedy. The Last laugh Comedy Club at the Town Hall is well respected in Sheffield and even around the country for being the place to go to laugh your little socks off.
But The Lescar is a little known gem that has regular comedy nights that are packed, and are excellent value. They have even been known to host a celebrity or two doing their warm up shows. Definitely worth checking out.
If you are interested in watching bands, some of the night clubs, like Plug and The Leadmill, have gigs on all the time. Plus there is the Arena, which hosts a huge array of global bands. At the other end of the spectrum are pubs like The Harley, Bungalows and Bears, and Picturehouse Social who have smaller, up and coming bands on all the time.  
Get in Touch
There are a million more things we could say about Sheffield. We didn't even mention the Peak districts, the parks, the museums and galleries, or any of the famous events that happen in the city (sorry, Tramlines).
I guess you had just better come and discover it for yourself!
If you are looking to come to Sheffield to study, have a look at our properties and book a viewing through there. Or, you can contact us here.